4 LEGS TABLE FOR training rooms and COMMUNITY ENVIROnMENTS
IDEAL TO SUPPLY COMMUNITY CENTREs, HALLS, UNIVERSITY, CONFERENCE, SEMINAR ROOMS
USED FOR:

COMMUNITY CENTRE, HALLS, UNIVERSITY, CONFERENCE, SEMINAR

FEATURES:

STACKING, LIGHTWEIGHT, LAMINATED TABLE TOP, MDF (MEDIUM DENSITY FIBREBOARD) TABLE TOP TEXTURIZED POLYURETHANE LACQUER

AVAILABLE FINISHES:

BROOM YELLOW (RAL1032), PASTEL BLUE (RAL 5024), WHITE (RAL 9016), BLACK
EOS+
Functionality and essential lines. EOS plus is a table for training rooms, conferences, congresses that can be placed in front of the chairs already present in the room instead of the writing tablet generally fixed to the armrest of the seats. The frame shape does not hinder the movement of the legs of those who sit on the chair while taking notes on the pick-shaped shelf, thus favoring the ergonomics of those attending the event and helping to keep the attention high.
TABLES FOR TRAINING ROOM IN AR+
View the table for conference and training room EOS+ with augmented reality. Select your device, frame the area of interest from your IOS or Android phone and click to place the table for training and conference room EOS+ in the space*.
Apple Ios Safari
Android Browser
*Compatible with iPhone 6S or higher and Android smartphones that support the ARCore app.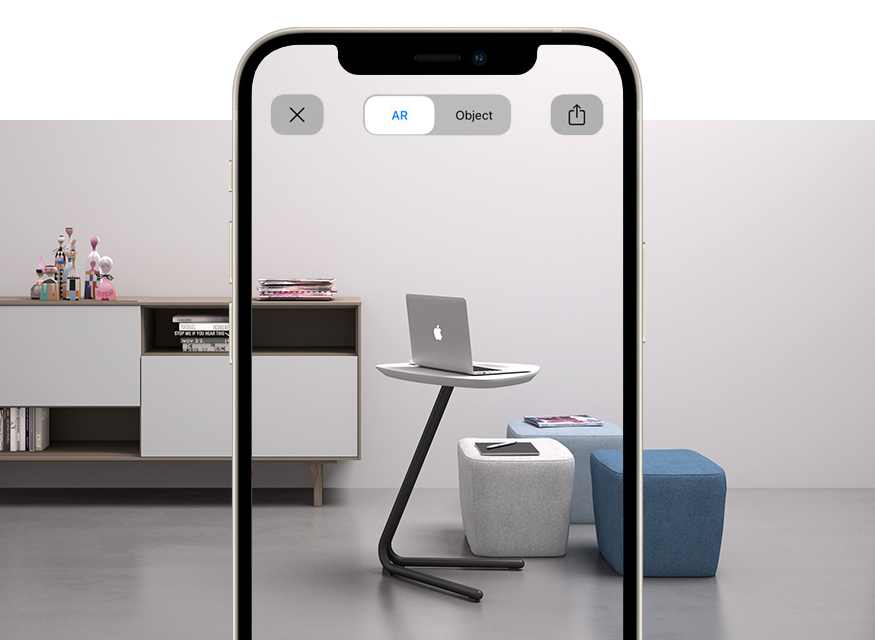 DETAILS
IMAGES AND EMOTIONS
Uses, characteristics, functionality and peculiarities.