DESIGNERS FOR
LEYFORM
STEFANO SANDONÀ
Dialogue between different languages and cultures. Stefano Sandona's creations are products of the elements of contemporary culture: graphism, the digital world, continuous motion. Inspiration drawn from travel, architecture and landscapes translate into sinuous objects, intense colours and sensory bias. Born in 1974, later undergoing an artistic education, he gained significant experience working with professional design firms and manufactures of furniture. His approach is practical and direct, skills acquired in the entrepreneurial Italian North East, developing elaborate and dynamic products economically compatible with the client and the market. In 2006 he founded STEFANO SANDONA DESIGN. It's activities range from industrial design to product consulting and production, focusing especially in the field of furniture and sports. In just a few years he has received numerous awards: GOOD DESIGN of Chicago Athenaum, RED DOT of Essen, INTERIOR DESIGN AWARD of Koln, FX AWARDS Finalist of London, and numerous nomination and special mention at DESIGNPRES Germany, YOUNG AND DESIGN of Milan.
Website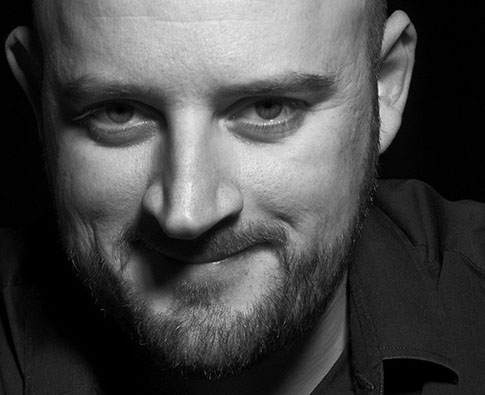 DESIGNERS FOR
LEYFORM
ANGELO PINAFFO
Angelo Pinaffo was born in Padua (Italy) in 1966. He studied at the State Institute of Art "Pietro Selvatico" in Padua, where he got first the Art's Master certificate and then the Applied Arts certificate in "Architecture and Interior Design". He completed his academic career at the University of Architecture in Venice (IUAV) in "Architectural Design" course of study. Since the beginning of his academic training his remarkable creative ability allowed him to cooperate with important professional studios of architecture and design, establishing a decisive and steady relationship with the professional world. Among his numerous experiences he entered also some national and international architectural competitions and some important projects in Architecture Restoration and Museological Design in the academic field. In the course of the years thanks to his versatility he has realized projects in architecture, furniture, interior, industrial and graphic design. Since the second half of the 90's he progressively has focused his work as freelance in the industrial design, improving his specialization with design solutions in seatings for office, community, contract and house furniture. In this sector he cooperates with the most important companies. For the most different areas and purposes he has conceived and designed new and original mechanical solutions, most of them have been patented. With the constant search for simplicity and the great attention to detail, his work aims to reach an aesthetical and technical originality among form, function and industrial requirements. Thanks to his long experience, he follows the product from the idea to the development, industrialization and its complete realization.
Website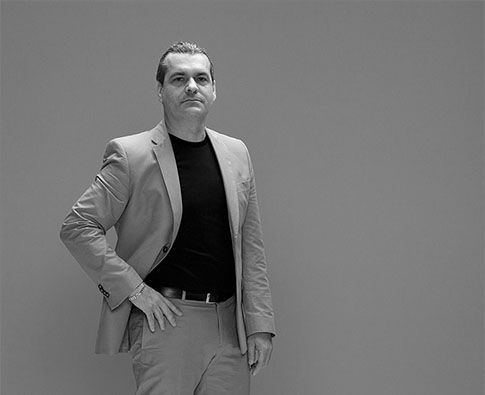 DESIGNERS FOR
LEYFORM
NICOLA CACCO
Plus Design is born in 2001 from Nicola Caccoís art direction, the idea was to supply services linked to the world of production and projects. The technical and artistic know-how developed allows him to space from the concept design to the engineering till to the production. Plus Design cooperates with home, contract and office furniture, luxury market, art-galleries and fashion brands.
Website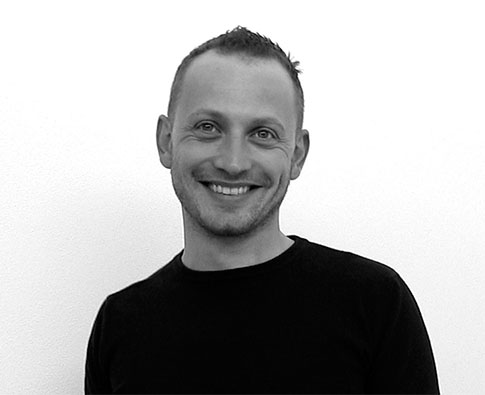 DESIGNERS FOR
LEYFORM
ALBERTO BASAGLIA / NATALIA ROTA NODARI
Alberto Basaglia and Natalia Rota Nodari; from their point of view designing a urban plan, a building or a lamp makes no difference. They handle with all planning fields, from town planning to architecture, to environmental planning, to design and graphic design always trying to deeply study all details of every step: production, marketing, communication and company's strategy. Precision and planning rigour are the goals they aspire to, striving to 'remove', 'simplify', 'optimize' and at the same time 'personalize' what they create. The creative process is a continuous dialogue which is fundamental in order to talk out the criticalities of a project. Beyond the four hands and the two brains, it is always stimulating to find out an agreement between a male and female point of view. Their first design experience took place in 1999, when they created the YDF brand and collection, winning the first prize of the contest Young & Design. They also plot for Lema, Rexite, BPA, Luxit, I TRE, Pedrali, Outlook design Italia, Diemmebi, Treca Interior, Casa Blitz, Progetti. They are art directors of many companies. They have designed the Boox system for Rexite winning the Good Design Award of the Chicago Athenaeum.
Website