Production of office and community armchairs, chairs and sofas for halls and waiting areas
Leyform, our experience at the service of ergonomics
Making seats with wisdom and innovation
Making chairs for office, community and waiting areas
A passion that has always been with us
Leyform's commitment has always been to offer its clients concrete solutions for furnishing multipurpose rooms, collective areas, conference centers as well as executive and operational offices and waiting areas through effective management of company production processes, experience and know-how using innovative approaches and methods of excellence.
Leyform's customers cover the main production sectors such as industry, services, construction, private individuals, large retailers, public administration and healthcare.
Contact us!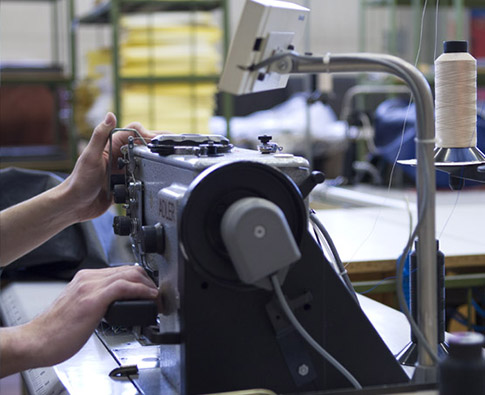 Our customers trust us ...
We have the experience
Not everyone knows that ...
Our service includes
shipping service with assembled or disassembled chairs, armchairs and sofas
The ability to customize the armchairs and sofas with customer upholstery
The possibility of painting the wooden parts of the chairs with particular colors
The possibility of providing tests and certifications on chairs, armchairs and sofas (EN 1335, EN 1728, EN 16139, etc.)
The possibility of supplying chairs and armchairs with fireproof padding approved for fire prevention in Class 1 (unpadded) / Class 1IM (padded) by the Italian Ministry of Domestic Affairs
The possibility of providing documentation for chairs, armchairs and sofas about the eco-sustainability and enviromental policy
The possibility of providing materials, padding and certifications for the supply of chairs and armchairs for naval furniture (IMO RES A 652-16 1989)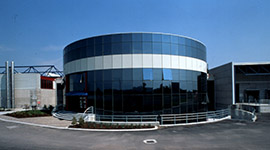 Leyform has a commercial network with retailers, importers, architects and interior designers in Italy, Europe, United States, Africa and the Middle East. The average shipping times are 3-4 weeks from the order date, with fast and certain deliveries in the scheduled time. Thanks to the close partnerships with the major national and international carriers for our chairs, armchairs and waiting sofas, regular departures are guaranteed for the main locations in Italy, Europe, far east, middle east, USA and worldwide.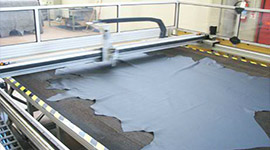 Leyform is a manufacturer of office, community and waiting chairs. Within its factory in Colle Umberto, it carries out the activities of cutting the covers (leather, imitation leather and vinyl), sewing, upholstery, assembly, testing and packaging using the most advanced numerical control machinery in the sector such as automatic machines for cutting coverings, sewing machines, water-based gluing booths and manual or semiautomatic nailers.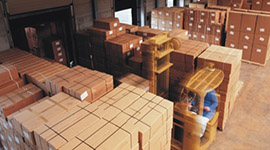 In an increasingly competitive and global market, industrial upholstery companies such as Leyform are required to guarantee even higher performance in terms of logistics and production and to develop the ability to deal with rapid changes, adopting operating models capable of combining speedy answers, flexibility, quality and operational efficiency. With this in mind, Leyform over the years has been able to review its logistical-productive approach towards increasingly "leaner" configurations capable of winning this competitive challenge.